30 March 2016
The latest evolution of DAWN has arrived! DAWN 2.0 or "Boto" is now available for download at following address:
http://opengda.org/DawnDiamond/2.0/downloads/builds-release/
Highlighted features and improvements of this latest DAWN release are the following:
New features include:
DAWN 2.0.0 supports e4 plugins. Most of its existing plugins use the Eclipse 3.X compatibility layer in order to run in an e4 environment.

A new Isosurface and volume (Beta) plot mode with Java 8 support and Java FX has been implemented for three dimensional dataset.

Developers can use the DAWN4DAWN functionality to develop their own plugin inside of DAWN and then have those run in a new and/or the current instance of DAWN.
4. New colour maps and colour categories are available in the histogram tool.
The Eclipse Market Place client is now available. A custom DAWN market place server is being developed and will be available soon.
Improvements and bug fixes:
File navigator replaced by a new File Viewer that doesn't crash DAWN on Diamond machines
2. Improved function fitting, peak fitting routines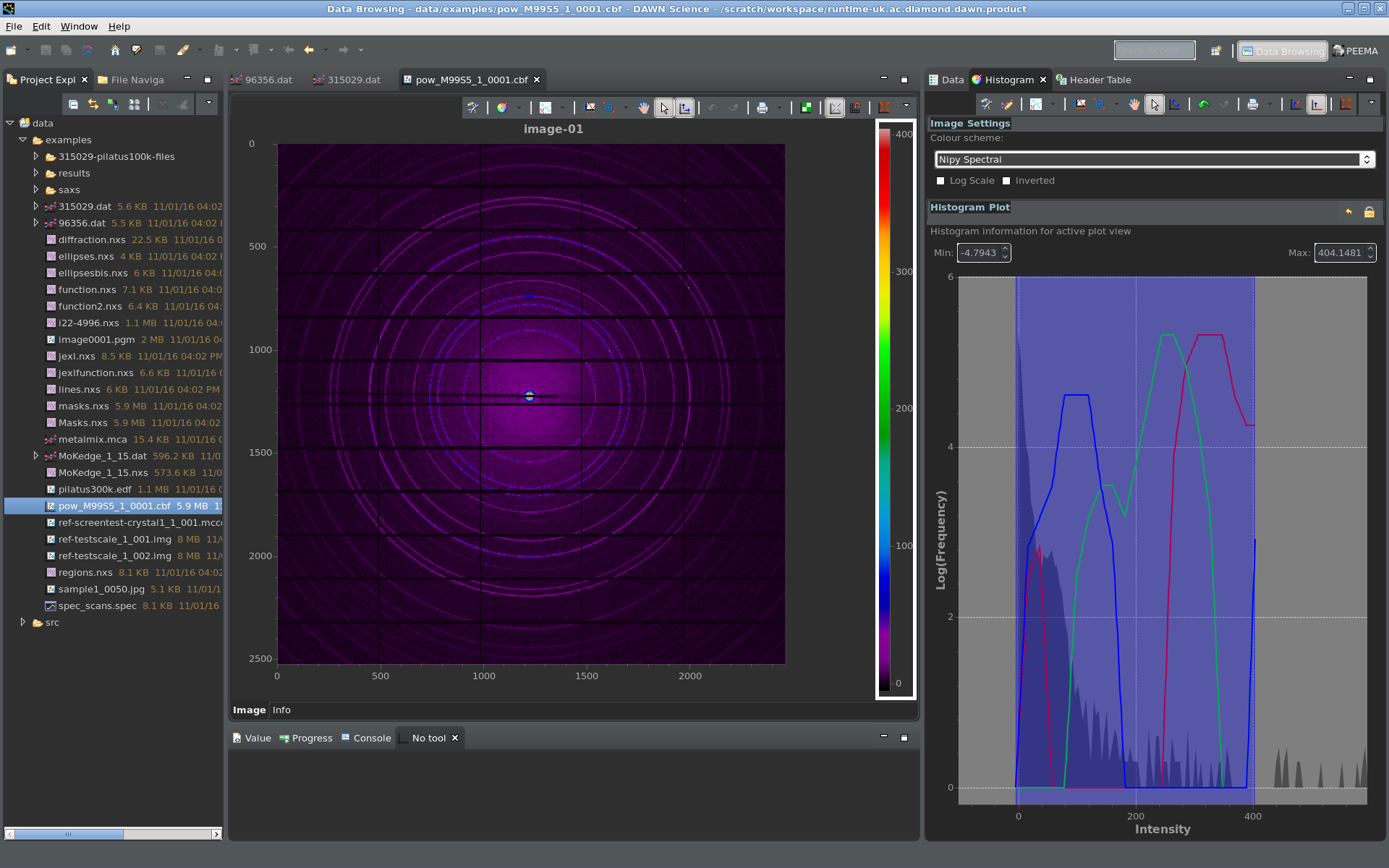 DAWN with dark theme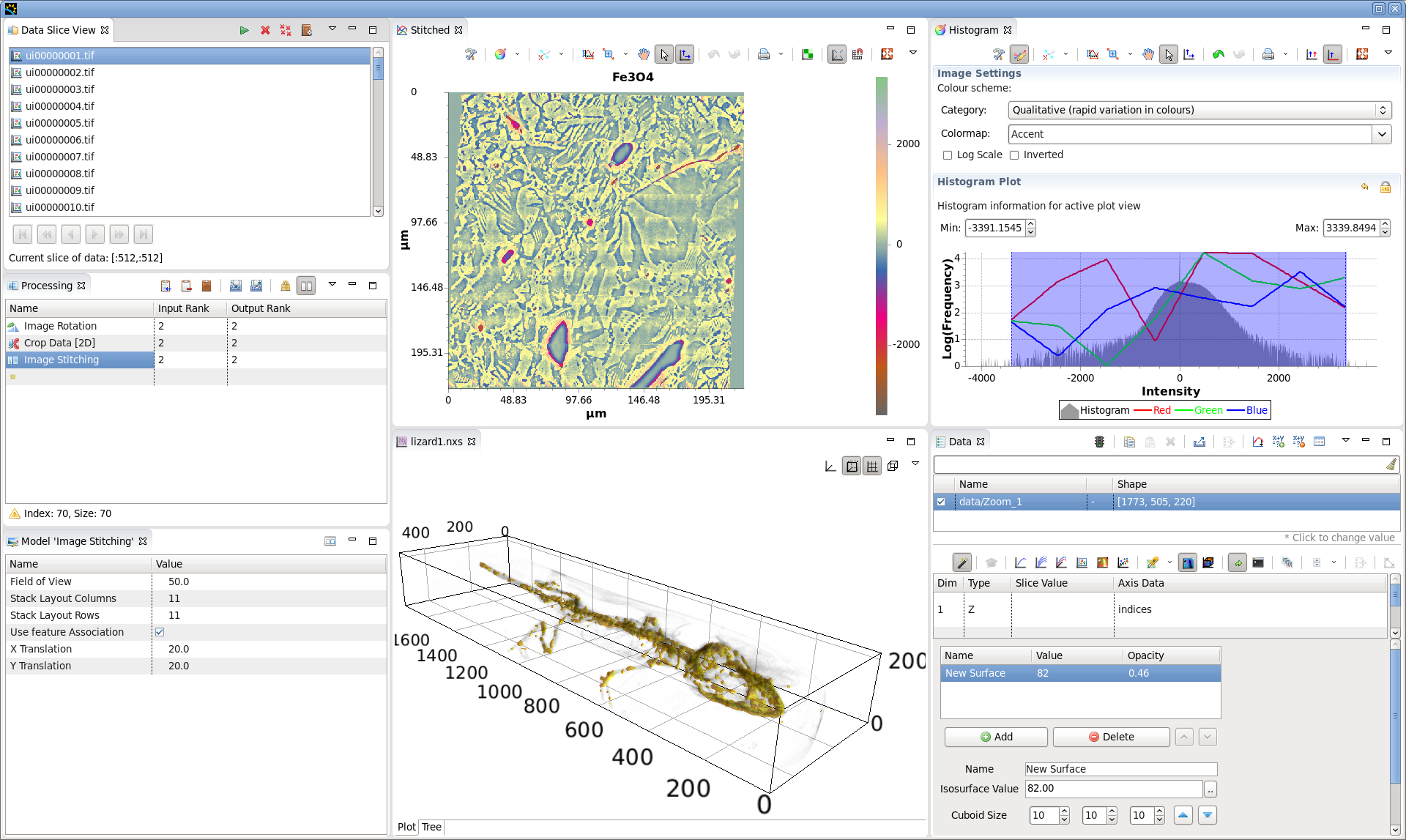 DAWN processing with image stitching and 3D volume and isosurface rendering of a lizard :)